Company-wide Efforts to Improve Quality
As a company-wide effort to improve quality, PMO has organized project management and quality checking systems.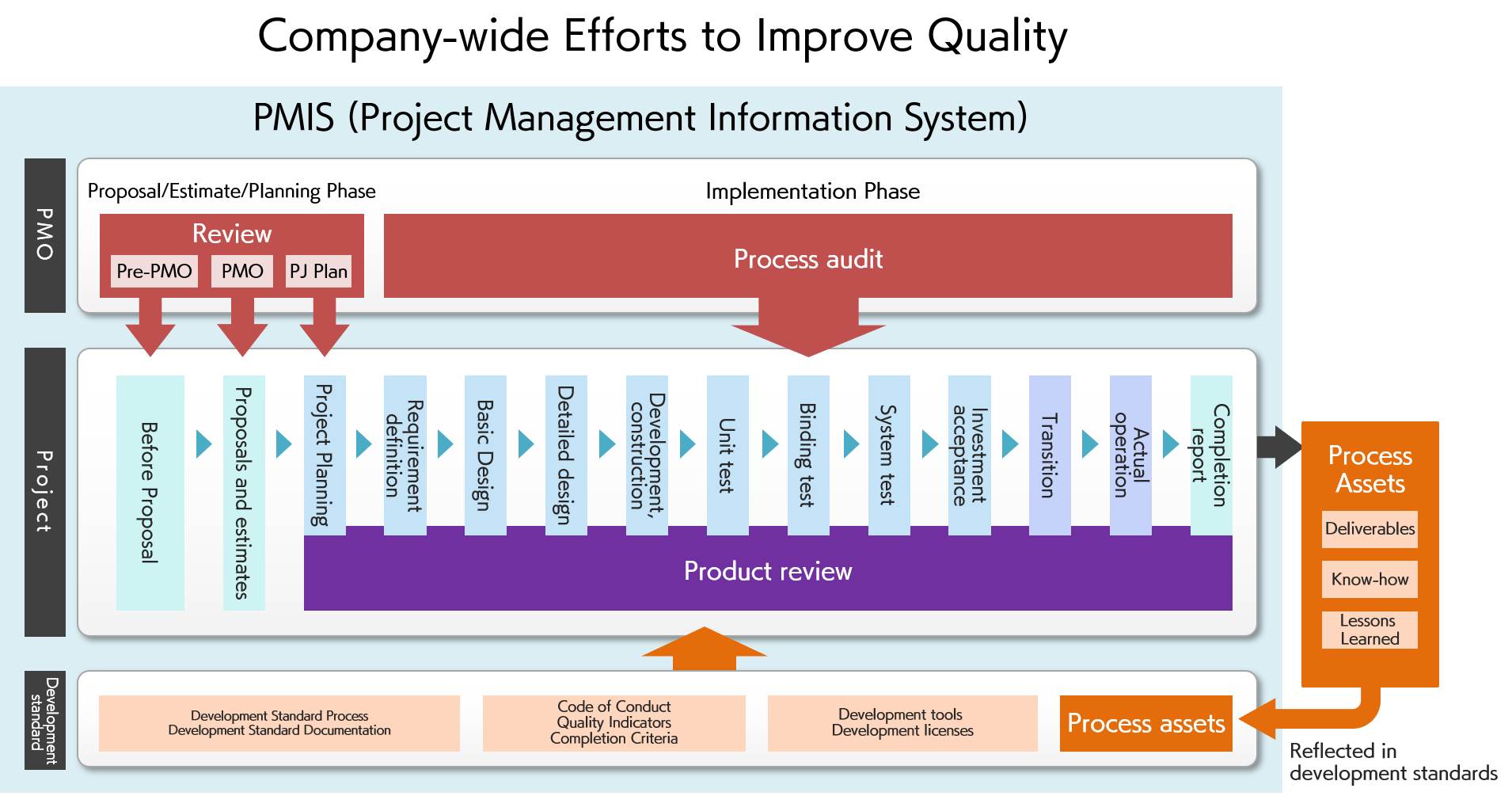 What is PMO?
PMO (Project Management Office) is organizations responsible for auditing and supporting projects to ensure they are successful.
Project Audit
Review at the time of proposal


We carry out various reviews from the proposal stage. It checks proposals, project plans, and project risks and advises the project team.

Project Plan Review


At the start of a project, we check the appropriateness of project plans, such as scope and schedule, as well as project systems and risk countermeasures. Instruct the plan to be corrected as necessary.

Process audit


Regular audits are performed to ensure that the project is proceeding with the appropriate process. We check changes in the status of projects, such as changes in scope and delays in scheduling, to identify problems as early as possible and resolve them as soon as possible.
Project Audit
PMO provide various types of support to project teams.
Develop templates and checklists, and standardize processes
Develop Project Management Information Systems (PMIS)
Provide software and licenses for project management software, integrated development environments, etc.
Support for obtaining PMP® (Project Management Professional) certification
Certification from external organizations
To raise employee awareness of quality and improve customer satisfaction, we have acquired certification from an external organization related to service quality.
License