Tokyo – March 22, 2019 - SoftBank Technology Corporation (head office: Shinjuku-ku, Tokyo; President & CEO: Shinichi Ata; hereinafter, "SBT"), a leading enterprise cloud platform and cybersecurity company , today announced the launch of its Managed Security Service (MSS) in English for overseas branches of Japanese enterprise companies.
SBT will launch the new facility in an oversea for English availability and redundancy in addition to the existing facility in Japan. Security specialists and analysts operate and monitor 24/7 in those unified teams, which is called the Global Security Operations Center. They provide direct support to English speaker IT staff of customers' overseas branches, by telephone or email, and respond to critical security incident/vulnerability/threat. This enables prompt responses and quick solutions in the event of an important alert detection or an incident at an overseas branch.
Response diagram by the Global Security Operations Center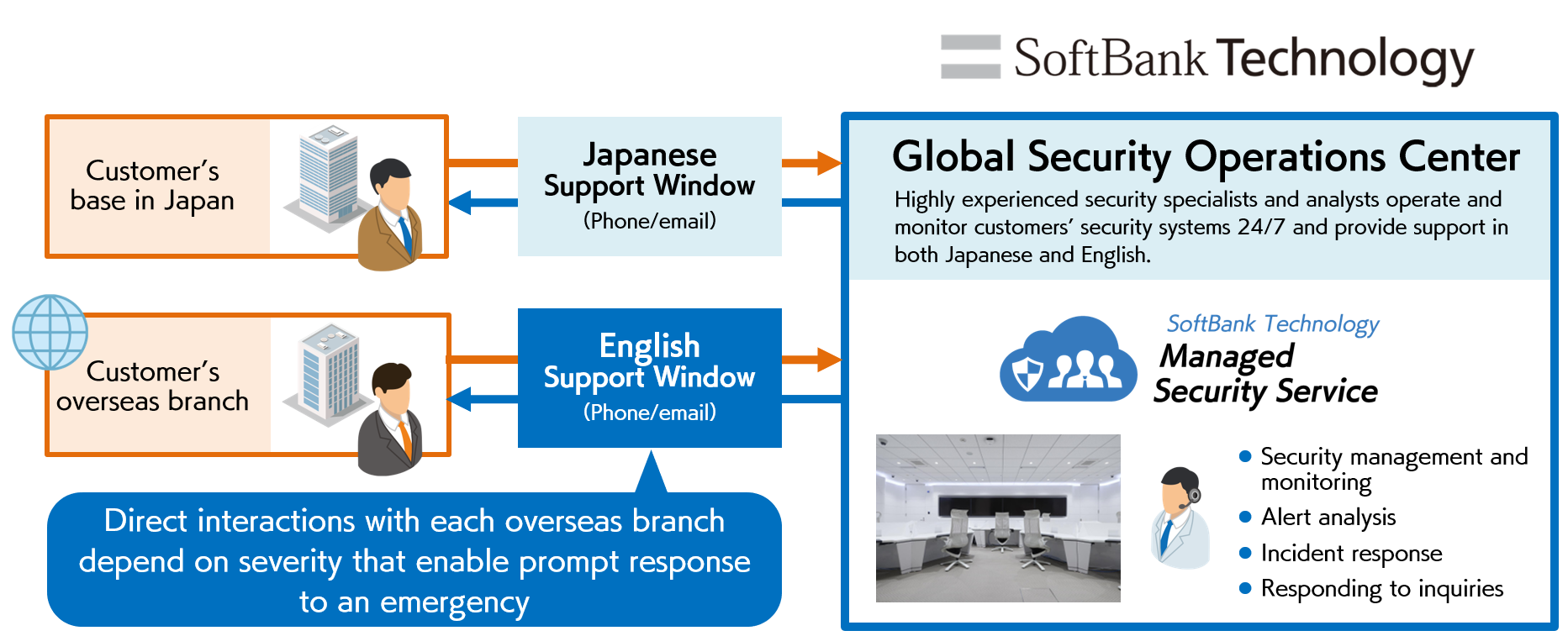 ■Background
Many Japanese enterprise companies recently have accelerated overseas business and outsourcing of system operation including security matters. This has led to make obviously issues of communication gap including language barrier between overseas branched, headquarters office in Japan and outsourcing company in Japan.
It is most likely happened that "The company to which we outsource the operations provides services in Japanese only and therefore cannot communicate directly with staff from our overseas branch" and "Another issue is the lead time for response generated due to time differences, about which customers typically say, "Communication via the headquarters office makes it difficult to respond promptly in critical case of security incident." Above critical cases of security incident such as the detection of unauthorized access, operation of a security system requires to response immediately to staff in overseas branches.
Consequently, an increasing number of Japanese enterprise companies require global support, which can be provided directly to persons in charge from overseas branches any time, 24 hours a day all year round, without being affected by time difference or language barrier.
■About MSS
Security analysts and experts with security operation expertise and incident response experience work for operating and monitoring customers' security systems on a 24/7 basis. SBT proceed to enhance own security analysis platform with SBT-proprietary threat detection AI which was built in May 2018 and improve threat detection time and quality to enable providing customer benefits.
Managed Security Service Menu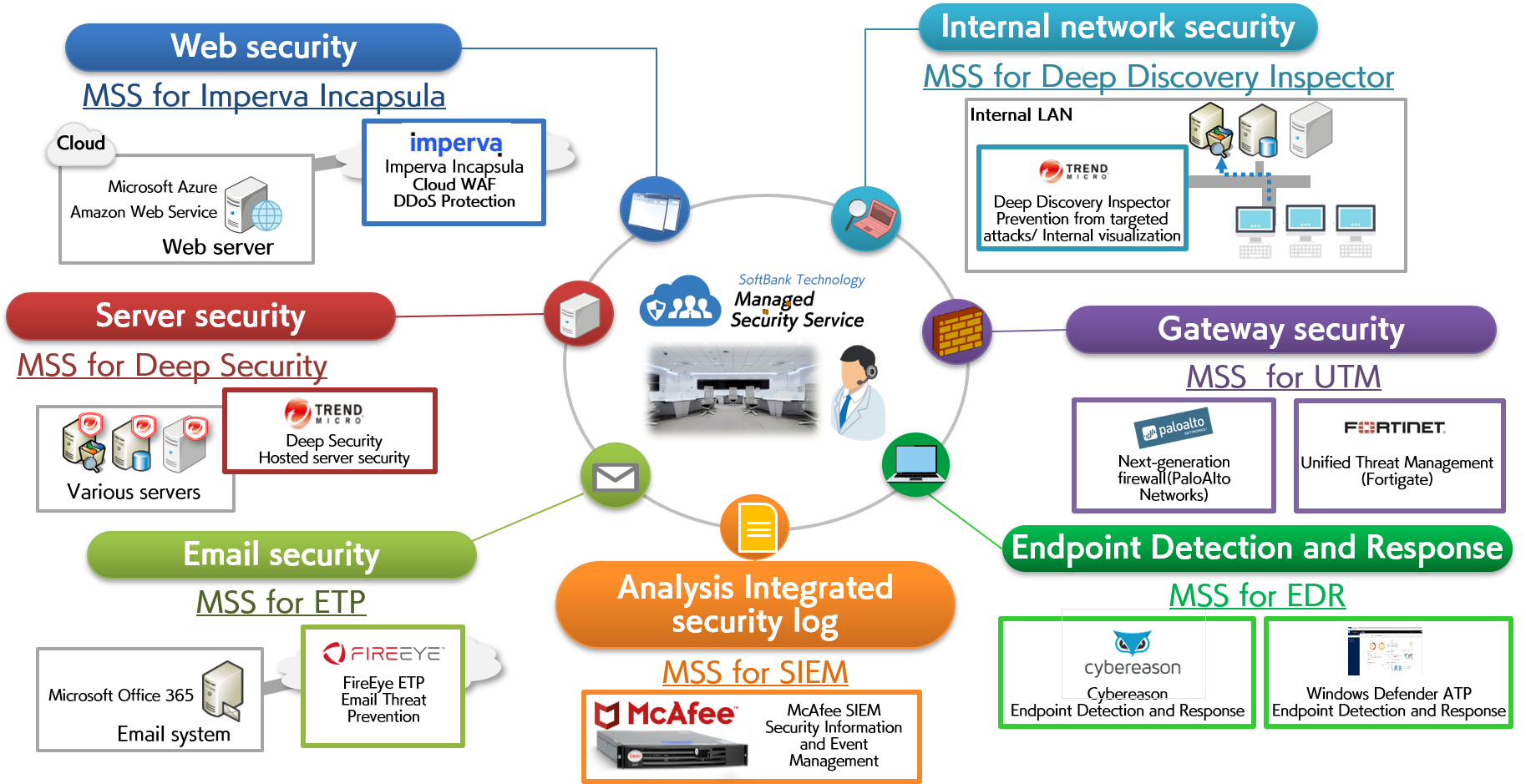 Contact persons for press inquiries:
○SoftBank Technology Corp.
Tel:+81-3-6892-3063 / Mail:sbt-pr@tech.softbank.co.jp