Response to the Sustainable Development Goals (SDGs)
We are contributing to the realization of an affluent information-oriented society through the provision of ICT services. Our mission is "Information Revolution - Happiness for Everyone: Technologies Design the Future."
Since April 2019, we have been advancing the Sustainable Development Goals (SDGs) under the vision of "Generating New Value to the World by Leading Technologies and Creativeness with Diverse Work Styles and Opportunity-full Culture. " We provide support for the use of ICT services to address social issues such as labor shortages and productivity improvements in the construction and agricultural sectors, as well as support for the remote work infrastructure.
Through our business activities and corporate activities, we will work with stakeholders to resolve social issues and contribute to the realization of a sustainable society as stated by SDGs.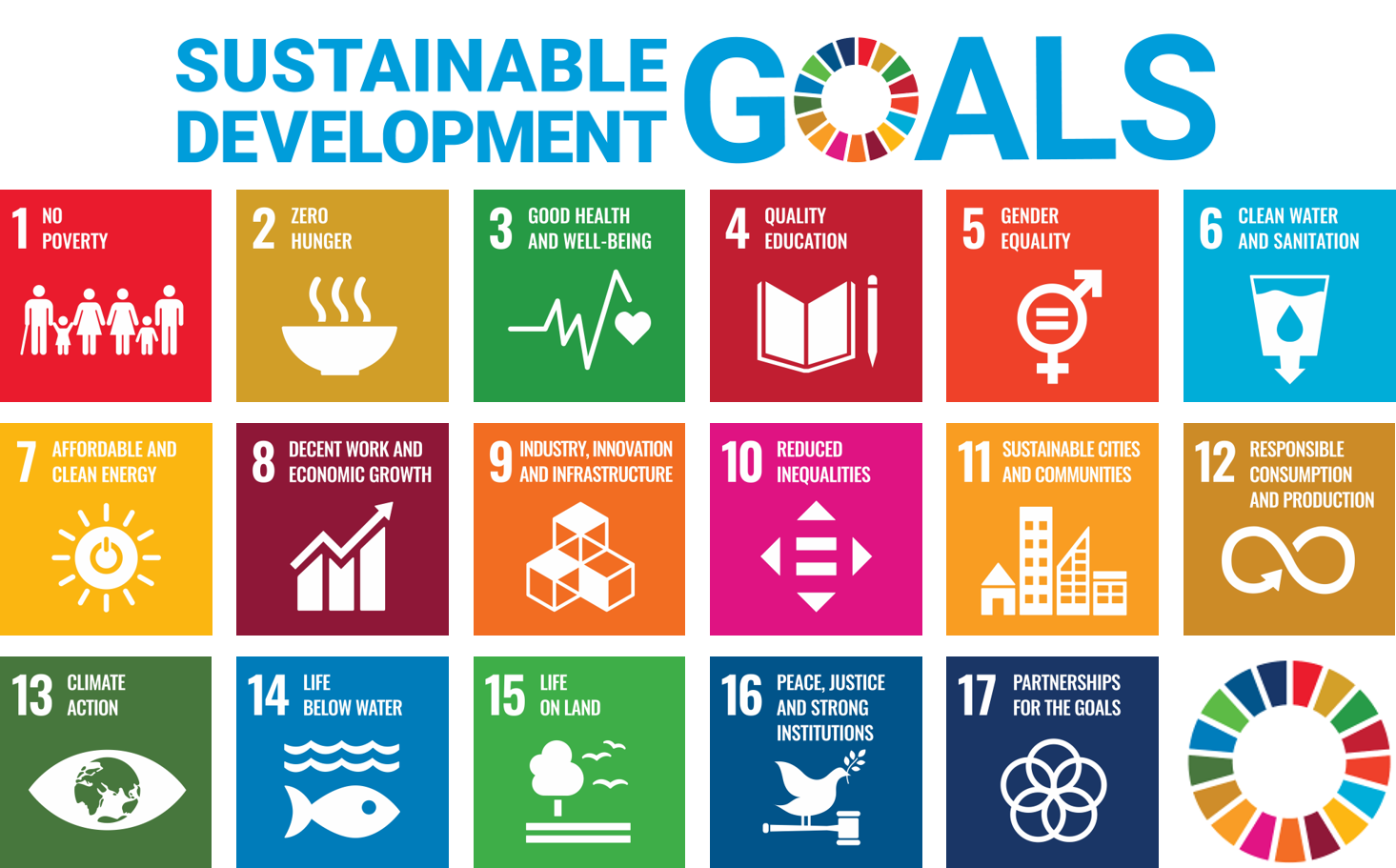 SDGs Promotion System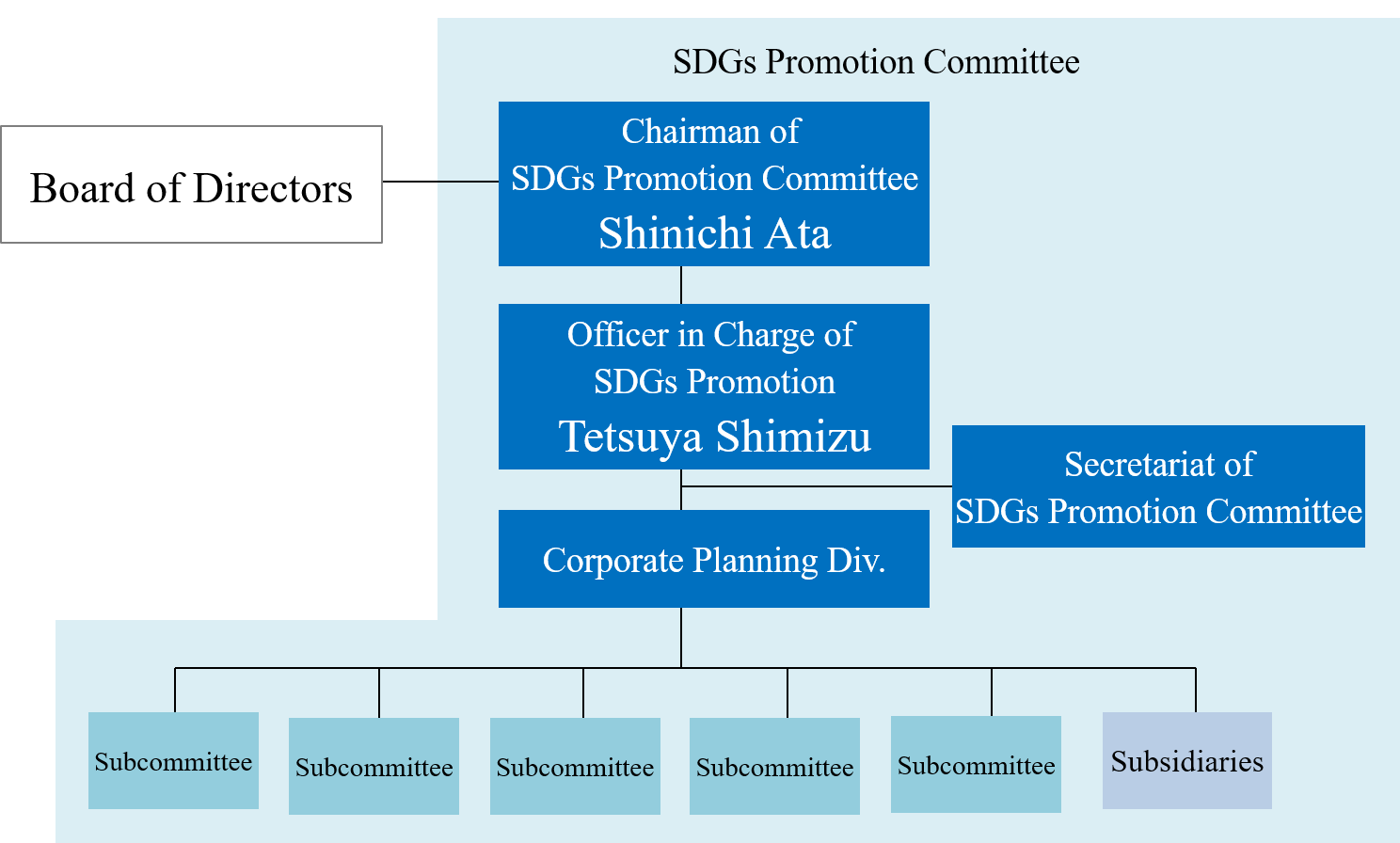 We have established SDGs Promotion Committee. Shinichi Ata, the President and CEO, serves as Chairman, and Tetsuya Shimizu, the Executive Officer and General Manager of the Corporate Planning Division, as the officer in charge of SDGs Promotion, to encourage group-wide SDGs activities.
ESG Activities
We aim to contribute to the sustainable development of society through our business activities and corporate activities, as well as to realize an increase in corporate value.
This section introduces our efforts to address social and environmental issues and other issues related to the environment, society, and governance.